You may have seen by now that we're going to be on the BBC's newest show – Win the Wilderness: Alaska. Airing on January 26th at 9pm on BBC2, there will be six one hour episodes documenting ourselves and five other couples as we compete to win a remote off-grid property 100 miles from the nearest road in Alaska.
Win the Wilderness: Alaska | Watch us on TV!
We've had a lot of questions (understandably!) about how it all played out, when was it filmed, who won, and all sorts of other enquiries. There's some things we can share, but you must watch the show to find out who wins 😉
How did we get on the show?
We applied for the show just like everyone else! We run a Facebook group called The Alternative Living Group where one of the producers submitted an advert to apply for the show. The prospect of going to Alaska for the chance to win an incredibly remote off-grid property was the perfect challenge for us. After applying we had a couple of months back and forth, before finding out we were 100% going to Alaska in February 2019. We had to keep it all a secret which can be pretty tough when you document all aspects of your life, going to Alaska and not telling anyone at all was probably the hardest secret we've ever had to keep!
When was it filmed?
The show was filmed in June 2019, and we landed in Alaska in May 2019. During this period of the year the sun doesn't set, so it was full-on daylight for the duration of our trip to Alaska.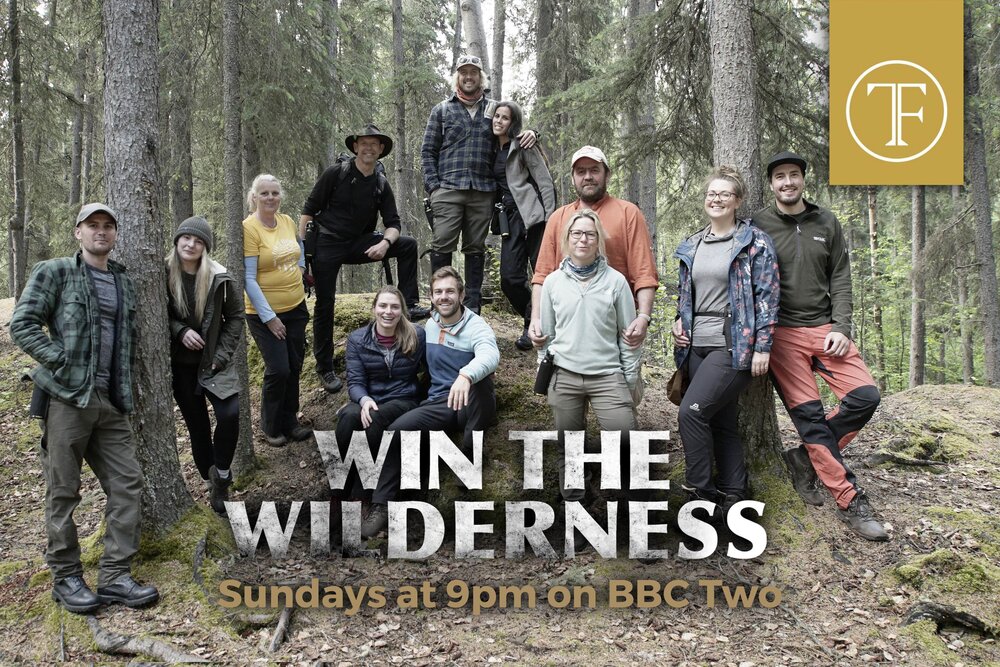 🏡Back in March when the lockdown was announced in the UK and the rest of the world had come to a standstill, we took the opportunity to house-sit here in England. It was a massive blessing at the time, as tensions were high and plenty of vanlifers were struggling to find safe and secure places to park up. ⁣
🗺The time has now come to get back on the road – we're SO EXCITED! Any guesses where we're headed?! Comment below!⁣
🎥New video out now, link in bio to watch our shenanigans ⁣
⁣
⁣
⁣
⁣
⁣
#roadtrip #ontheroad #homeiswhereyouparkit #ontheroadagain #vanlifediaries #vanlife #vanlifers #vanlifeexplorers #projectvanlife #vanlifemovement #homeonwheels #adventuremobile #overlanding #theindieprojects #alternativeliving #onamission #campervan #camperlife #vanlifestyle #adventurous #roadtrippin #letsgoplaces #adventuring #overlander
Lying in bed looking out to the view of the clear, cool water was pure bliss during the heatwave in Finland last summer! Swipe for a surprise 😉
This beautiful image, along with over a hundred pages of info, tips, advice, locations and more is all available in one beautiful ebook we've just released today: Travel the Nordics!
It's been a long time coming, since our first exploration there in 2014 in our small VWT4 we've fallen deeper in love with the beautiful countries we've explored.
Denmark, Sweden, Norway and Finland are all included in this ebook, and better yet we've created an epic bundle deal which is definitely worth your while – link in bio to grab your copy 😊
–
–
–
–
–
#visitnorway #finland #denmark #sweden #vanlife #vanlifeguide #travelthenordics #vanlifediaries #vanlifers #vanconversion #projectvanlife #vanlifeexplorers #homeiswhereyouparkit #vanlifemovement #letsgoplaces #homeonwheels #adventuremobile #campervan #camperlife #vanlifestyle #scandinavia
🐱Giving this ginger floof a big squeeze, she's such a star. Do any of you travel with pets? If so, what pet? Do they enjoy it? (I know she looks pissed but I'm fairly confident she's happy 🤣)
*
We're super fortunate that Ginjey Bear is incredibly chilled out with the constant movement and new areas we explore. We don't know her exact history as she was a rescue, but we do know that she's always been an adventurous soul having come into our lives after she was found trapped up a tree as a youngling!
*
We've just dropped a brand new video on our @youtube documenting the prep process for getting back on the road…link in bio or stories ☀️
*
*
*
*
*
*
#vanlife #vanlifewithcats #vanlifewithpets #vanlifediaries #vanlifers #projectvanlife #exploremore #tinyhouse #tinyhome #ginjeybear #handbuilthome #theindieprojects #vanconversion #offgrid #alternativeliving #winthewilderness #campvibes #sprintervan