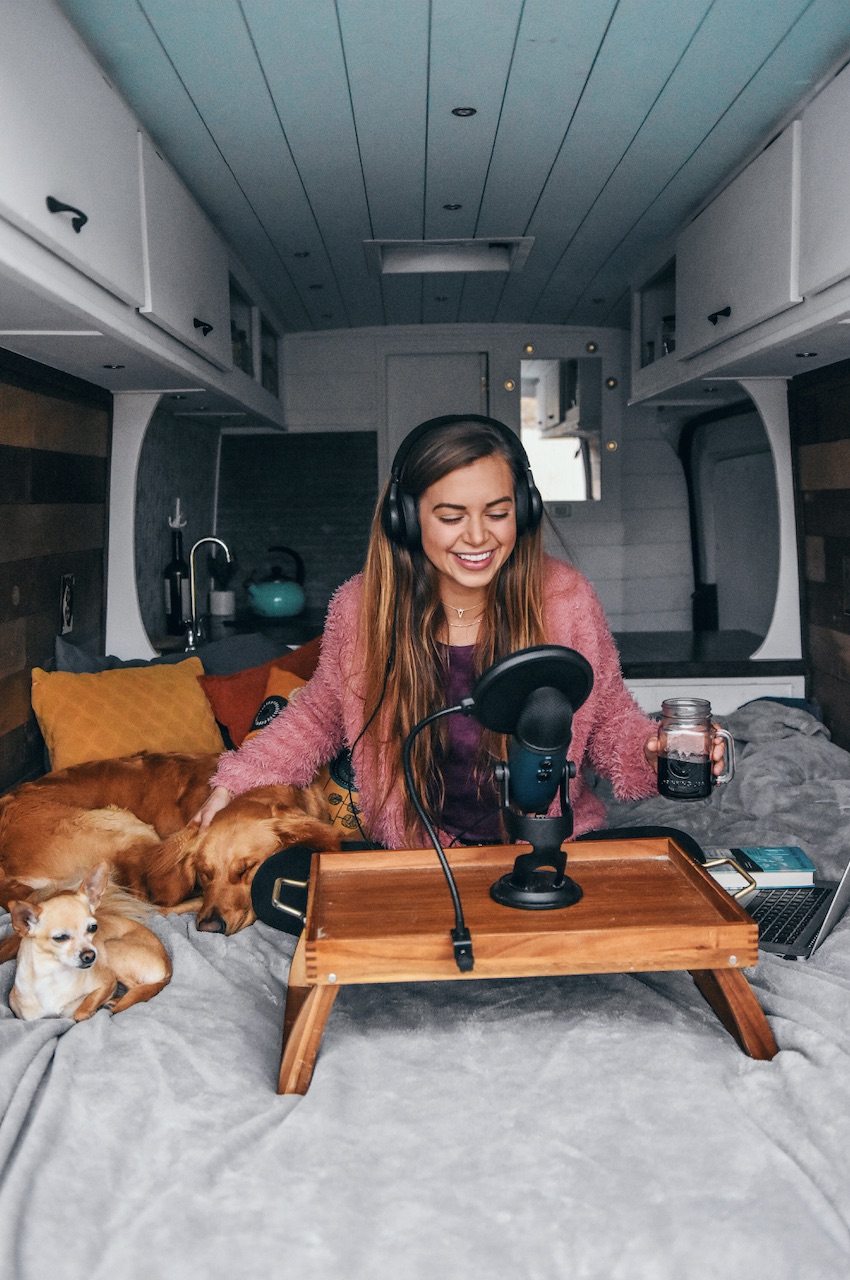 If I had to guess, you probably know what you want your podcast to be about.. at least a little. Even so, it's easiest to start writing down notes for different episode ideas. I have a journal dedicated to different episodes. Each page is assigned a new topic and then I jot down all the notes I want to share during that episode below it. So a day or two before recording, I find a relevant topic I've already been thinking about, and polish off all the bullet points in a clean, organized way. This helps when I'm not feeling overly creative and can just flip through past ideas and rewrite them to be deliverable. Then I set up the equipment and get to recording. 
Develop a routine that will keep you consistent. Set aside time on certain days to plan. Figure out a day that you need to record by in order to get it up on time. Along with that, have a day that you ALWAYS publish. If your podcast is once a week, choose the day of the week you'll publish and commit to that. If it's once a month, every month on the same day.. have it ready to go. Plan, record, and publish like it's your job. Because it can and will be.
This is a planner that will help you launch within 50 days and walk you through the ENTIRE process. It's extremely helpful and detailed.